"I knew in my heart this day would come. I didn't know exactly when or how, but I realized years ago I had an issue – I was tired of living with the guilt and shame I had in my heart."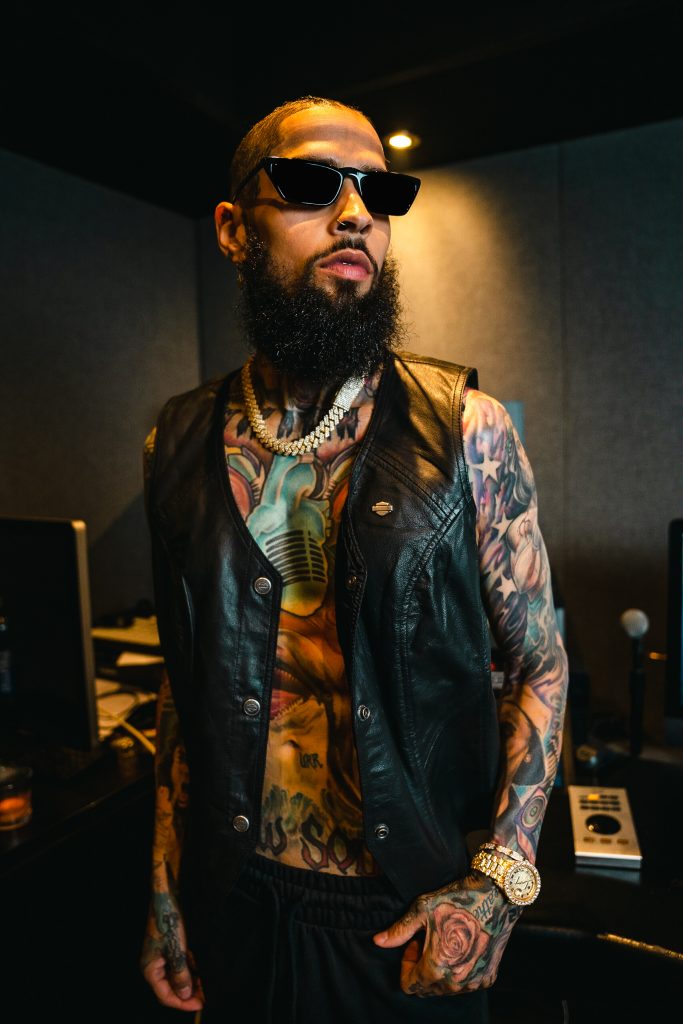 Born on the northeast coast of Brazil in the city of Recife, David Correy was not even twelve months old before an American couple's adoption application was approved.
Leaving behind a world and a culture that would take more than two decades to reconnect with, David was lifted from poverty into a middle class DMV life. As music became a passion early in his upbringing, he credits influence from both the small town of Riva, Maryland he was raised in, and the Baltimore and D.C. scenes he became exposed to as he grew up. "I never wanted to be the adopted kid who was "saved" so to speak," he recalls. Taking notes from branding brains like Jay and Wiz, David established Urban Rock Records in his first brush with creative entrepreneurship.
In what was part fairytale manifestation of hope and hard work, and part eye-opening introduction to the corporate world of entertainment, David Correy was given the discovery opportunity of a lifetime: he was selected by Demi Lovato, Britney Spears, L.A. Reid, and Simon Cowell to participate as a contestant on the hit U.S. series The X Factor. It was David's voice that dropped jaws, but his grasp on soul, pop, and hip hop that made him a cross-genre threat.  A world of doors opened, spurring a whirlwind of early-career success most independent artists could only dream of.
Following his participation in X Factor (and the opportunity it gave him to reconnect with his birth mother in Brazil), David's run continued as he was tapped by the Global Head of Music for Coca Cola to be the voice behind the FIFA World Cup anthem, "The World Is Ours", alongside neo-soul crooner Aloe Blacc.
But it was in the midst of his 40-country world tour to support the campaign that David's adoptive mother was diagnosed with stage four cancer. With booming pride, she encouraged him to continue his tour, but passed away within a few months of her diagnosis. Devastated, heartbroken, and spiraling, David returned to Maryland to pick up the pieces. Having always recognized the opportunities provided to him by his loving and supportive parents, the loss was especially difficult. It sent both he and his adoptive father into a spiral of escapism.
Faced with the all-too-common entertainment success story trope of deception and betrayal from some of those closest to him – and his burgeoning Urban Rock Records brand amid all of it – things were just getting uglier.
While David's coping-inspired alcoholism was still developing but manageable, he was struck with another gut punch: his adoptive father experienced a heart attack and passed away unexpectedly. His familial foundation suddenly dissolved in front of his eyes just as he was hitting his professional stride.
"I got everything I wanted in life since I was a little kid, then lost my family right after it," Correy says, finding himself suddenly "lost, and fumbling through life."
Transcending into what he described as "a full blown functioning alcoholic" in the year following his mother's passing, Correy was now carrying a heavy burden inside, and was soon faced with the realities of sustaining a music career independently after a run of huge exposure. "I was my own worst enemy; I was doing myself and everyone around me a disservice not living up to my true talent and capabilities."
When COVID struck, David's addiction would surface in the presence of others who'd previously been shut out from it; he spent some time in rehab but was off the wagon within a few months. "I guess you could say COVID helped hide my addiction from the world," remembers Correy. "But it exposed my addiction to my wife, her family, and a few other close friends."
Thankfully, those now closest to him recognized the void and devastation that brought his addiction to light, and chose to lead with compassion instead of abandoning in shame. Realizing he was at odds with what he hoped to be in the eyes of his loving adoptive parents, David stepped into DreamLife Recovery and embarked on an uphill climb toward sobriety and new peace. "I learned that I was playing myself," he says.
One thing that's remained throughout David's career: his connection with his supporters. He garnered a genuine, consistent, global following from his days in Maryland to his time on X Factor and touring with FIFA; and now he has begun to accept their support, love, and embrace as he's revealed his addiction story to the world.
Follow David on his journey; watch as a soulful, independent pop star, walks his road to recovery and reclaims his spot in the industry.